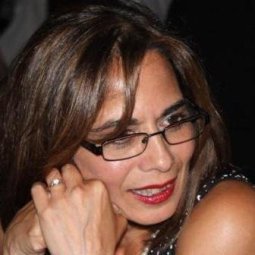 Part of overall well-being is believing that political participation matters. When I listen to Ontarians about how they would like to make our democracy better, how we elect our Members of Provincial Parliament comes up — a lot.
They feel forced to vote for a party candidate that isn't their favourite, in order to avoid splitting the vote.
Advocates like Dave Meslin and the folks at Fair Vote Canada argue for proportional representation at the provincial level. Others prefer tweaking the current system by switching to ranked ballots. Still others believe there are virtues to our first-past-the-post electoral system.
Electoral reform isn't a new idea, and it has proven hard to achieve in North America. But it is possible.
My own city of London tried something new in its 2018 election: it became the only municipality to opt for ranked ballots because of the efforts of grassroots campaigns. All 444 municipalities had the choice, thanks to the reform enacted by the Liberal government (thank you to champions Ted McMeekin and Lou Rinaldi!). Now other cities like Kingston and Cambridge are moving forward with ranked ballots for the next election cycle.
Thirteen years ago, an assembly of Ontarians, 52 men and 52 women, came together over an eight-month period to learn and deliberate on electoral reform. The assembly eventually recommended that Ontario change its electoral system to mixed-member proportional, which was put to voters in a referendum in 2007. Although the referendum failed, for a variety of reasons, it received support from more than 1.5 million Ontarians. Today, many people are still asking for change.
To do this right, we need to empower citizens to decide the future of our electoral system.
We have to trust in the decision-making ability of a group of Ontarians to deliberate and decide.
On something so fundamental to our politics as the way that we elect representatives, I believe an empowered citizens' assembly, with a binding recommendation that would be implemented, is the best path forward.
An empowered citizens' assembly has been endorsed by the following groups and individuals who advocate for electoral reform:
"That there are serious problems with our first-past-the-post electoral system is widely accepted but questions arise about what citizens would prefer instead. An empowered citizens' assembly would be the perfect way for citizens to develop an in-depth understanding of the issues and arrive at consensus-based recommendations free of partisan interference and considerations. Empowering citizens through a binding citizens' assembly is exactly what we need to break the logjam and fix our democracy."
Fair Vote Canada
"Electoral reform - and proportional representation specifically - continues to be Leadnow's priority issue with respect to evolving our democracy. A fair voting system results in greater democratic representation that is much more reflective of the diversity of voters. No surprise, then, that it also results in governments that deliver more sustainable policies that measurably improve quality of life, where two-party systems under first-past-the-post suffer from the policy lurch of ruling parties undoing the progress of a previous government. Leadnow is happy to see a leadership contender for the Liberal Party of Ontario bring this issue to the fore."
Leadnow
"A citizens assembly on electoral reform is a meaningful and significant way to give Canadians a say in how their democracy works. We support such an assembly not only to improve our electoral system and strengthen our democracy, but to begin returning power to its rightful place: the people."
North 99
"Reforming our voting system is critical to building faith and confidence in our political system.  Kate Graham is on the right track, taking this important task out of the hands of politicians and handing it over to a neutral, randomly-selected, group of ordinary citizens."
Dave Meslin, author of Teardown: Rebuilding Democracy from the Ground Up
210
of a 150 signature goal
If you believe it's time for an empowered citizens' assembly on electoral reform in Ontario, one that will be able to make a binding recommendation, please sign this petition and share it widely with your friends.
Add signature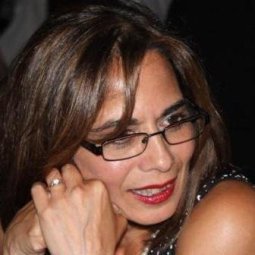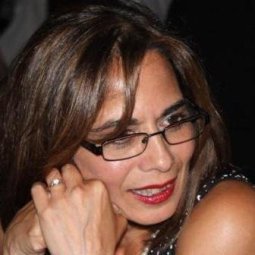 This campaign is powered by people like you, all across the province. People who care about their communities and who want to see change.
If you are moved by Kate's message of change, you're welcome on Team Kate.
You might be a veteran campaign volunteer, or this might be your first taste of political involvement. Either way, your skills, energy, and time will make a difference. Together, we can elect Kate Graham as the next Leader of the Ontario Liberal Party, and next Premier of Ontario!
Sign-up to register as a volunteer and we'll get back to you right away!
Become a volunteer